Our Support Staff
We could not do what we do to deliver top-tier results to our clients without our incredible support staff, who bring a wealth of knowledge, passion and finesse to our firm. Whether it is our office manager scheduling meetings, our legal assistant filing cases or our paralegal helping with legal research, our employees are a vital part of Beck Dickhaus and Associates LP. Learn more about them here.
Senior Paralegal- Sarah Jamieson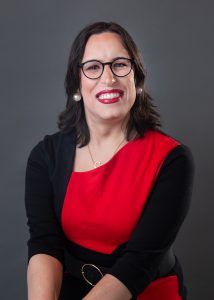 Sarah Jamieson comes to the firm with extensive knowledge of both the Missouri and Illinois courts and their filing systems.
A lifelong St. Louisan, Ms. Jamieson graduated from Webster University with a bachelor's degree in journalism and a minor in Spanish. She worked with several local publications before making a shift in her career path in the fall of 2013 when she joined the staff of the 22nd Judicial Circuit Court. Over the next seven years as a court clerk, she became an expert on with the Missouri eFiling software, with a focus on the filing process of various court cases (evictions, declaratory judgments, dissolutions of marriage, name changes, and small claims) as they proceeded through the courts.
In January 2020, Sarah joined Beck Dickhaus and Associates as one of the firm's paralegals. She was able to apply her previous work experience and knowledge of the Missouri courts and eFiling to benefit our clientele, as well as learning and mastering the same procedures for the Illinois Courts' Odyssey filing system. Sarah is responsible for preparing and filing our court documents, coordinating service and returns with our process servers, and communicating with the courts as our clients' cases progress and is the administrator of our website.
In her free time, Sarah is regularly involved as a donor and active volunteer with the Metro Trans Umbrella Group (MTUG) – which seeks to unite the transgender and gender expansive community and promote education and visibility in the St. Louis metro area. She has a passion for pop culture (with special focus on the arts of ballroom culture and drag), is an aspiring tarot card reader, a voracious lover of books and enjoys spending her weekends with her wife Brianna.
Office Manager – Todd Munson

As office manager, Todd Munson is the first voice and face you will meet to welcome you to our firm.
Years of managerial experience in the public sector has prepared Mr. Munson for managing the day-to-day operations of our office, and the work and expectations of our partners, and our clients. Todd is in charge of answering and directing phone calls, forwarding emails to our attorneys and staff, creating client files, taking payments, sorting and sending out mail, scheduling meetings, and is the administrator and point of contact for Magnolia Registered Agent Ltd.
Todd is also in charge of our social media presence on our Facebook page.